tHIS PAGE IS AN eXAMPLE USING GOOGLE sHEETS AND FORMS
GOOGLE FORMS IS A GREAT WAY TO COLLECT INFORMATION. BUT IT CAN ALSO BE USED AS A TOOL FOR SHARING WHEN PAIRED WITH GOOGLE SHEETS. THIS EXAMPLE USES EMBEDDED FORM AND A SHEET. THE GOOGLE FORM IS LINKED TO A GOOGLE SHEET WHICH RECORDS ALL OF THE RESPONSES. THAT SHEET IS LINKED TO THE SHEET EMBEDDED BELOW AND DISPLAYS ONLY THE RANGES YOU SELECT. FIND THE CODE AT THE BOTTOM OF THE SHARE PAGE
persistence
Research an artist who you think demonstrates persistence, troubleshooting skills or successful group work. Keep your research tabs open or copy and paste the links you referenced so you can add them to the form below. Then complete the form and state why the artist demonstrates the trait you selected. when you reload this page, your responses will appear in the sheet below.
findings
Practice your persistence and troubleshooting skills with the game 3D logic. You can have unlimited attempts.
Powered by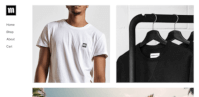 Create your own unique website with customizable templates.